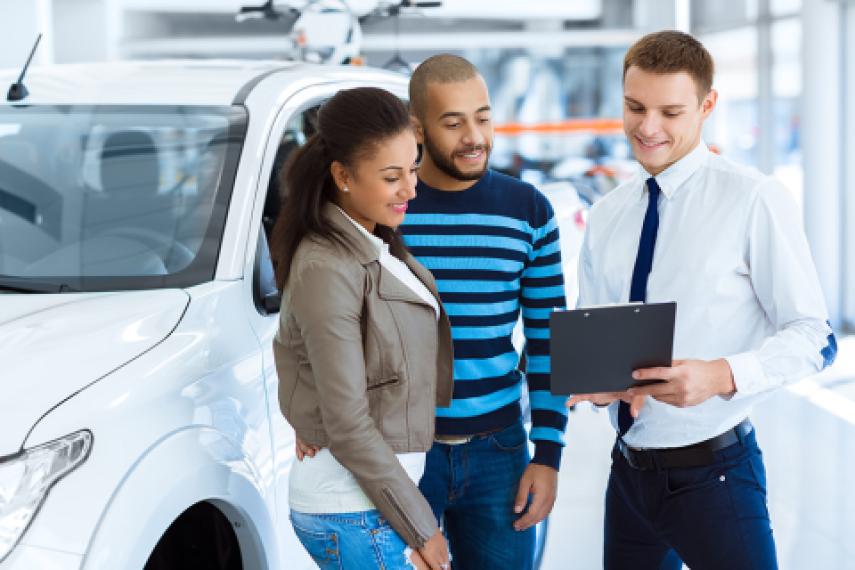 Usually, when people consider getting a car for themselves, they contemplate buying or leasing a vehicle. However, now there is a third option available: car subscription services. While you won't technically ever "own" the car you are using through a car subscription service, there are many upsides to using this service.
Car subscription services work by giving customers access to a line of cars (including insurance, maintenance, and roadside assistance) in exchange for a monthly fee. This service allows you to have access to various vehicles every month without having to make down payments or worry about long-term loan commitments.
For example, unlike when you buy or lease a car, you won't have to commit to long-term payments with car subscription services. Some car subscription programs may even enable you to drive multiple vehicles over a given period. This feature lets you test-drive various cars to find which vehicles you enjoy most.
Car Subscription vs. Leasing Overview
Leasing cars has grown more popular in recent years due to various advantages that leasing has over buying a vehicle. For one, the monthly payments for leasing a car are often lower than financing the exact vehicle through traditional means.
However, where leasing may have advantages over traditional financing, car subscriptions may have similar advantages over leasing. Just as payments on a lease are shorter than conventional financing, payment periods for car subscriptions are even shorter. In addition, car subscriptions are typically month-to-month, meaning that you can cancel your subscription at the end of each month.
While leasing a car allows you to try out a few different vehicles over many years, car subscriptions offer access to a fleet of many car types and brands. Lastly, leasing cars requires paying for insurance and maintenance, but car subscriptions include these costs at a flat rate.
Car Subscription Services Advantages
As mentioned, there are many advantages to using a car subscription service. They include the following:
Access to more vehicles. Buying or leasing a car means that you are essentially "stuck" with that vehicle for at least a few years. However, car subscription services give you access to several vehicles every month. Suppose you've always wanted to drive an expensive car but can't afford to buy or lease it. In that case, car subscriptions can make it more affordable to drive a Porsche, for example, for a short period.
It's short-term. One of the most important reasons to use a car subscription service is that the terms are month-to-month. You won't have to commit to long-term payments and can cancel your subscription whenever you want to.
Includes insurance and maintenance benefits. Unlike when you buy or lease a vehicle, car subscription services come with insurance, maintenance, and roadside assistance included in the price. That eliminates your need to maintain the car or pay for insurance.
Car Subscription Services Disadvantages
On the flip side, car subscription services have their drawbacks.
You don't own the car. Ownership is a double-edged sword. A car subscription service gives you the advantage of not having to worry about maintenance and insurance and being able to swap cars. However, if you want to keep the car you are driving, you'll need to buy or lease it. In addition, you obviously won't have the option to sell it in the end while using the service.
It could cost more than other options. While car subscription services may save you money in the short term, they may not be the most budget-friendly for the long term. If you plan on using a car subscription for years, for example, you may be better off just leasing the car.
It's still in its infancy. Car subscriptions are still relatively new, meaning that you may not be able to find the car subscription service you want, or any at all, wherever you are in the country, especially if you are outside of a big city.
Takeaway
Car subscription services are an excellent option for anyone looking to use and test out cars on a short-term basis. However, they may be unkind to your budget in the long run. If you're visiting a city for a month or more, moving your home base, or even looking to buy or lease a car in the future but don't know where to start, a car subscription is a great idea.
However, if you want to own a car for many years and pay as little as you can, looking to lease or buy a car may be a better option. Regardless of your situation, if you subscribe to a subscription service, you can cancel it when you realize it's not for you or no longer needed.